CREATIVE IS KING! LONG LIVE THE KING!
But remember, creative concepts or ideas that don't communicate effectively or aren't consistent with your defined brand identity are a waste of your precious marketing $$$. Give us a call if you'd like to see your creative working smarter and harder to build your brand and grow your sales.
Is it stopping and engaging your audiences?
Is it resonating with your audiences needs and aspirations?
Is it entertaining your audiences?
Is it consistent with your brand's visual and verbal identity?
Is it making your audiences remember and prefer your brand?
Anyone can produce an ad or a brochure or a logo but are they thinking about how each of those elements reinforce your desired brand image and deliver your key messaging? BullsEye Group will help you properly position your brand and deliver your messages with impact and consistency, so every customer or prospect brand encounter reinforces your desired brand image. That's how you maximize your brand ROI to get, and keep, more than your fair share of the business.

American Structural Concrete is a leader in the design and construction of concrete structures throughout the southeastern U.S. They are helping private and public commercial property owners, real estate developers and construction companies build the future together with high rise office, condo, apartment and hotel structures, precast and hybrid concrete parking decks and industrial or tilt-up concrete structures for large manufacturing, warehouse and distribution facilities. To see more visit americansc.com.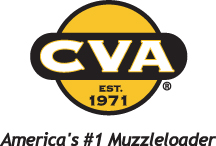 It's Just a Better Gun!  As a niche brand started in 1971, CVA Muzzleloaders wasn't always the #1 selling brand in its category. Going up against brands with much higher awareness and premium perceptions while battling product recalls and sagging sales was a challenge but also an opportunity. We've been helping CVA grow its brand and its sales since 2002 assisting them with brand planning and messaging, print and digital ad creative development, product catalogs, product packaging design and trade shows. To see more visit cva.com.


 

More Experience, More Capacity, More Value!



Atlantic Meeco and Sullivan Flotation Systems were both respected suppliers of floating dock systems and marinas for nearly 50 years. When they were purchased by the same private equity group, it created an opportunity to develop and introduce one bigger, stronger and more capable brand—Meeco Sullivan. We were given the charge to develop and introduce this new brand at the marina industry's premier IMBC trade show in Florida. It started with development of a new corporate identity including the name, logo and tagline and full branding implementation that extended to all elements of their business-to-business sales and marketing support program. This included development of one cohesive ONE COMPANY, ONE MISSION–DELIVER THE BEST! campaign with Meeco Sullivan branded trade print ads, capabilities/sales literature, trade show exhibits, website, email marketing, public relations and branded apparel and promotional products for the sales team. To see more visit meecosullivan.com.

Coldwater Group is an industry leader and global supplier of reliable innovations that help paper mills optimize paper machine performance. Their product offering includes high performance Suction Roll Components, Wilbanks Ceramics, BladePro Doctor Blades, Lantier Doctoring Equipment,Edge Control Systems, UHMW Drainage Elements, Acu-Tech Forming Systems, Headbox Services and Fabric/Felt Cleaning Systems. BullsEye Group is responsible for creating and managing all aspects of their business-to-business marketing communications and sales support programs that includes media planning and print/digital ads, sales literature, website development and maintenance, public relations and trade shows. To see more visit coldwatergroup.com.
Helping Promote a Global Brand
With a 130 year history, Omya is a global brand operating in over 50 countries and is the world's largest supplier of industrial minerals and specialty chemicals. Countless everyday products in the paper, packaging, paint, plastics, adhesives/sealants, coatings, food and pharmaceuticals and agricultural industries are "enhanced by Omya. Since 1998 we've helped Omya build its brand and market its products to  diverse industries with responsibility for brand/messaging planning, media planning and print/digital ad creation, sales literature, direct marketing, trade shows and public relations. To see more visit omya.com.
Click on images below to view larger ads.
With the Right Partner Campaign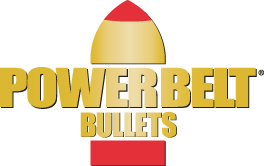 America's #1 Muzzleloading Bullet
When you're #1 everyone is gunning for you so you have to leverage this enviable position to make the market want to shoot the best! Boldly telling the market you're #1 and more important, WHY you're #1 is a marketer's dream. We're proud of how we've helped the PowerBelt Bullets brand continue to grow and maintain its #1 position over the last 15 years. We've provided brand planning, design and messaging support and creative development and production for print and digital ads, product catalogs, product packaging and trade shows. To see more visit powerbeltbullets.com.
Click on images below to view larger ads.


As a long-time automotive aftermarket performance parts leader, MSD was #1 in many product categories and countless car enthusiasts minds. When their R&D team developed an electronic fuel injected carburetor that could easily replace a traditional four barrel carburetor on older cars at a very competitive price point, the marketing team got very excited. Other companies had tried this with little success so the market was skeptical. Leveraging MSD's leadership position and brand equity was critical to this new product launch. Our agency team worked side-by-side with MSD's marketing team to conduct market research and develop the entire Atomic EFI product brand launch effort that included product naming, logo development, identity implementation, product branding, packaging and point of sale materials, consumer/trade advertising, website, consumer and dealer catalogs, SEMA trade show exhibit, media launch event, in-booth demonstrations and public relations support. To see more visit msdperformance.com.
We're very proud of the 25 year relationship we've had with AkzoNobel's performance chemicals group that primarily includes work for their paper chemicals, bleaching chemicals and specialty chemicals groups. We've helped AkzoNobel market numerous product lines primarily in North America assisting their product marketing teams with brand planning and messaging strategies, media planning and print/digital ad creation, direct marketing, sales/product literature and videos, websites, trade shows and public relations. To see more visit akzonobel.com.